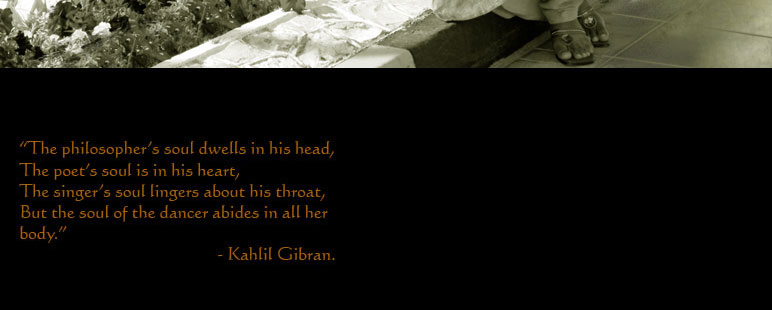 Parwati Dutta, a versatile Odissi and Kathak danseuse, Guru and researcher; is recognized by the dance-community as a thinker-dancer and a dedicated Arts Administrator. She is a senior disciple of Madhavi Mudgal, Padmavibhushan Guru Kelucharan Mohapatra and Pt. Birju Maharaj. Blessed with a graceful bearing and command on technical virtuosity, bhaava (expressions) and taal (rhythm), Parwati's performances have been greatly appreciated by the connoisseurs within and outside the country.
Parwati's dance displays a fine classicism of expression that stems from her rigorous training and contemplation on the tradition and many related concepts of the Indian art through her study, analysis and close proximity with scholars and Gurus. She has many solo and group compositions and productions to her credit.

She has traveled extensively for performances and workshops in Hungary, Austria, China, Japan, Malaysia, Myanmar, Brazil, U.K, France, Spain, South Africa; to name a few. Her work as an artist was filmed in a documentary by BBC in 1999. She has been conferred the UNESCO CULTURAL AWARD, DEVADASI NATIONAL AWARD, AKHIL BHARATIYA MARATHI NATYA PARISHAD AWARD, NRITYA BHUSHAN, BHARAT-KALA-RATNA and many coveted awards and recognitions.

Parwati, as the Director and Guru of MAHAGAMI GURUKUL, Aurangabad since the past 20 years has been intensely involved with the dissemination and research in the field of arts. Her limitless quest to learn and discover various concepts related to art and philosophy geared her work as a researcher. She has done extensive study on Taal system of Odissi & Mardal tradition, Dhrupad, Pakhawaj and the sculptures of Ellora caves and translated her work into dance productions.